GREEN IS NOT ALWAYS GOOD
By this time of year, moss seems to be growing on everything. We are lucky in the Northwest because we have lots of greenery but at some point, enough is enough! Moss growth never stops and, if left alone, will take over and cause damage.
Lawn moss is caused by our wet climate, shade, low air circulation and poor drainage. Moss control treatments turn the moss black or brown but that is only part of the solution. Proper pruning and thinning of trees and shrubs improve these conditions. Lawn core aeration also helps reduce moss by providing improved airflow and drainage, while the soil cores break apart helping to decompose the moss.
If you currently subscribe to one of our complete lawn maintenance programs, your service technician will apply products to control lawn moss, along with a seasonal fertilizer for color and health.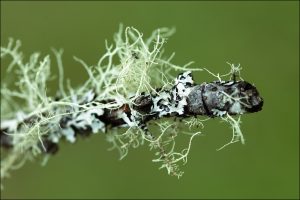 Moss in planting beds is due to decomposing and compacted bark dust. Raking can help, but it is much better to apply a new layer of bark dust over the top, smothering the moss and providing a finished look.
Moss on trees and shrubs is often due to dense twig and branch growth. Some plant types are more prone to moss development. There are no treatments for plant moss or lichen (which looks like papery moss). The best control is to prune the affected branches and thin out additional branches for more light and air penetration.
Moss on hard surfaces is best treated with a power-wash to spray away moss and algae. After the surface is clean, treatments can help reduce further build-up.
What to do? Call us right away to schedule any of these services. Moss on your sidewalk, lawn, patio or in planting beds needs to be controlled. We can stop by for a visit and provide you with solutions. That way, you'll be in good shape heading into summer.